KS1 put on an amazing Nativity for all their parents and carers. The hall was packed out and in actual fact the children had to perform twice to ensure that all parents/carers had the opportunity to see it!
What is the Children's Commissioner's Takeover Day?
The day gives children and young people the chance to work with adults for the day and be involved in decision-making. Children benefit from the opportunity to experience the world of work and make their voices heard.
On Friday 20th November our children took over the school as part of Takeover Day. Many children 'worked' as teachers, lunchtime organisers and sports coaches. Look out for our new Headteachers, Deputy Head and Site Manager who helped to run the school that day!
In addition, this year, some of our children took over in our local community. We had children taking over the Fruit and Veg stall at the Wythenshawe Market, children working in the Bridge Playgroup and children working in the office at Sure Start.
Here are some photographs from one of our Global Learning Days where the focus was Global Justice.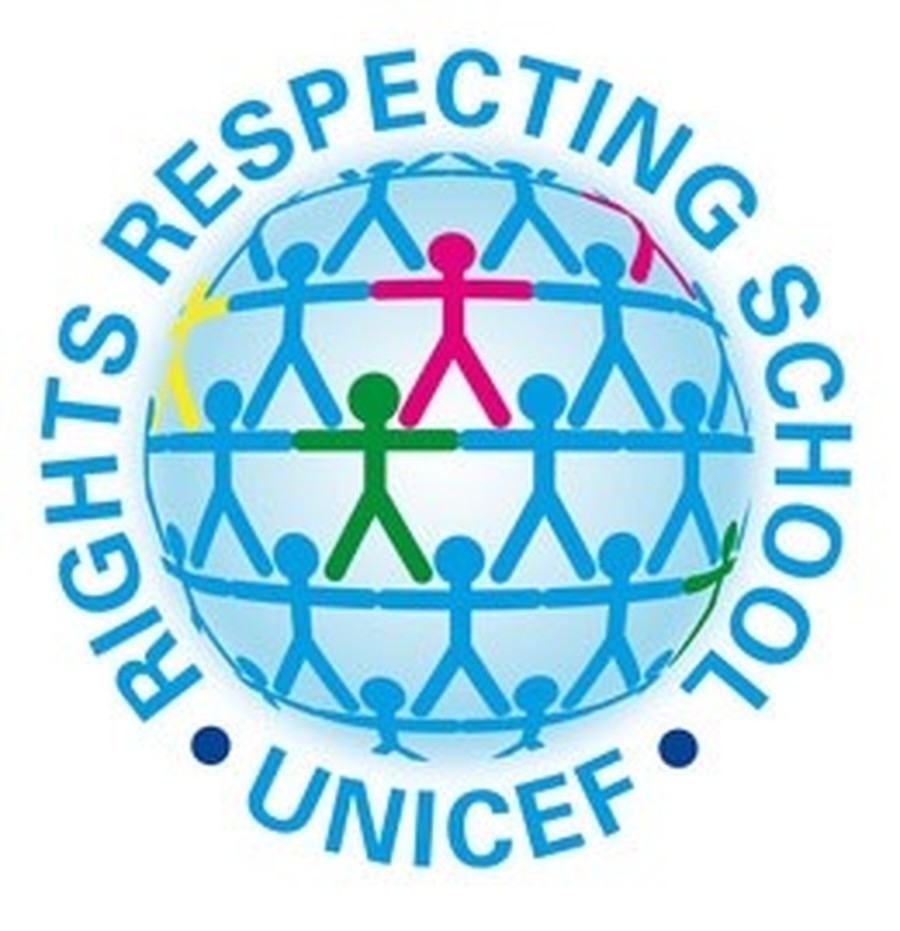 Respecting the Right to an Education
This year we took part in our second Day for Change. This year the focus was on having the Right to an Education. We joined schools from all over the country to do this. In order to learn about what education is like around the world, each class chose a country to learn about. These were the countries -
Nursery - India
Reception -
Year 1 - Italy
Year 2 - USA
Year 3 - Australia
Year 4 - South Africa
Year 5 - Mexico
Year 6 - Cambodia
On the day each class spent time learning about what it is like to go to school in that country, had fun and also raised money for UNICEF. We raised money by making a change - recycling old clothes with the Salvation Army and coming in in the colours of the flag of our chosen country. We had great fun!
KS2 had an amazing day with Matt the poet!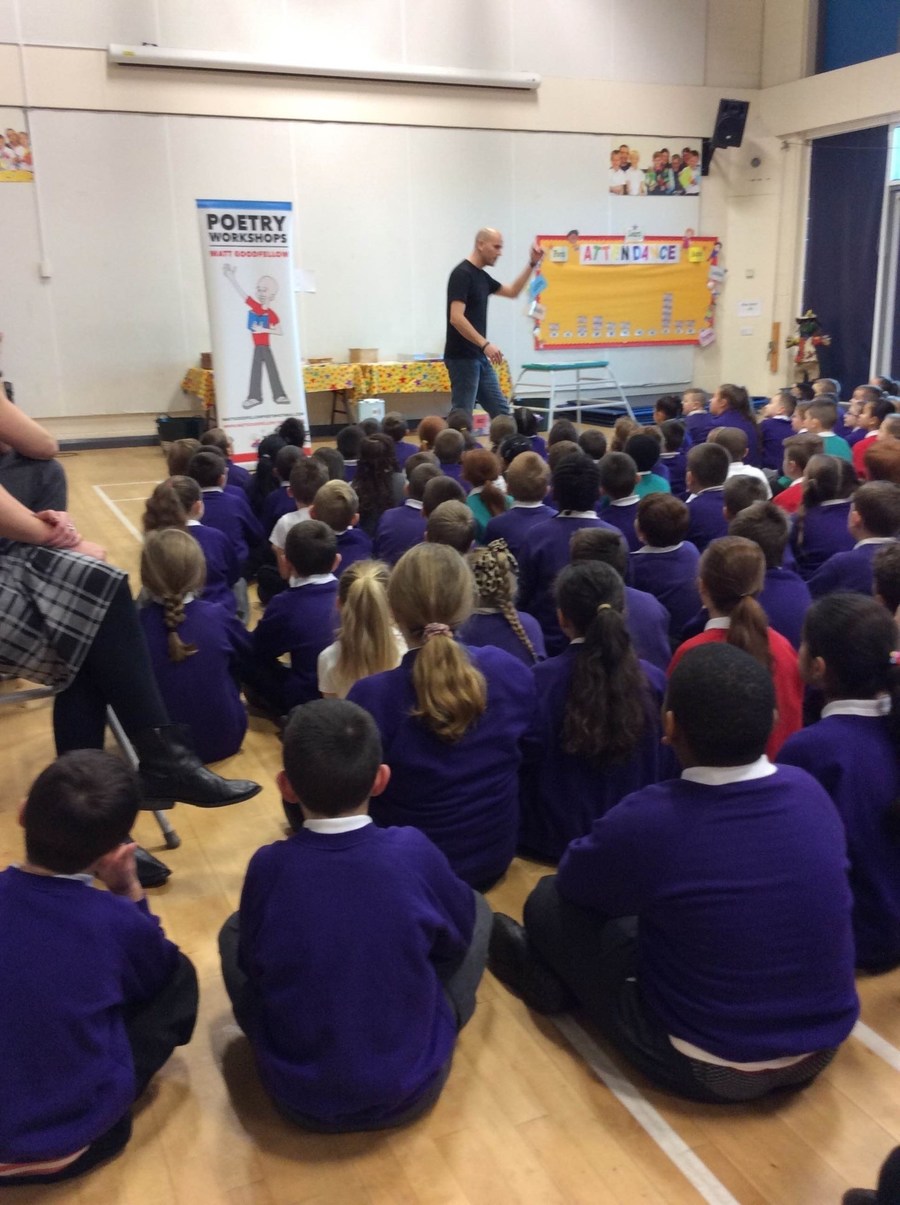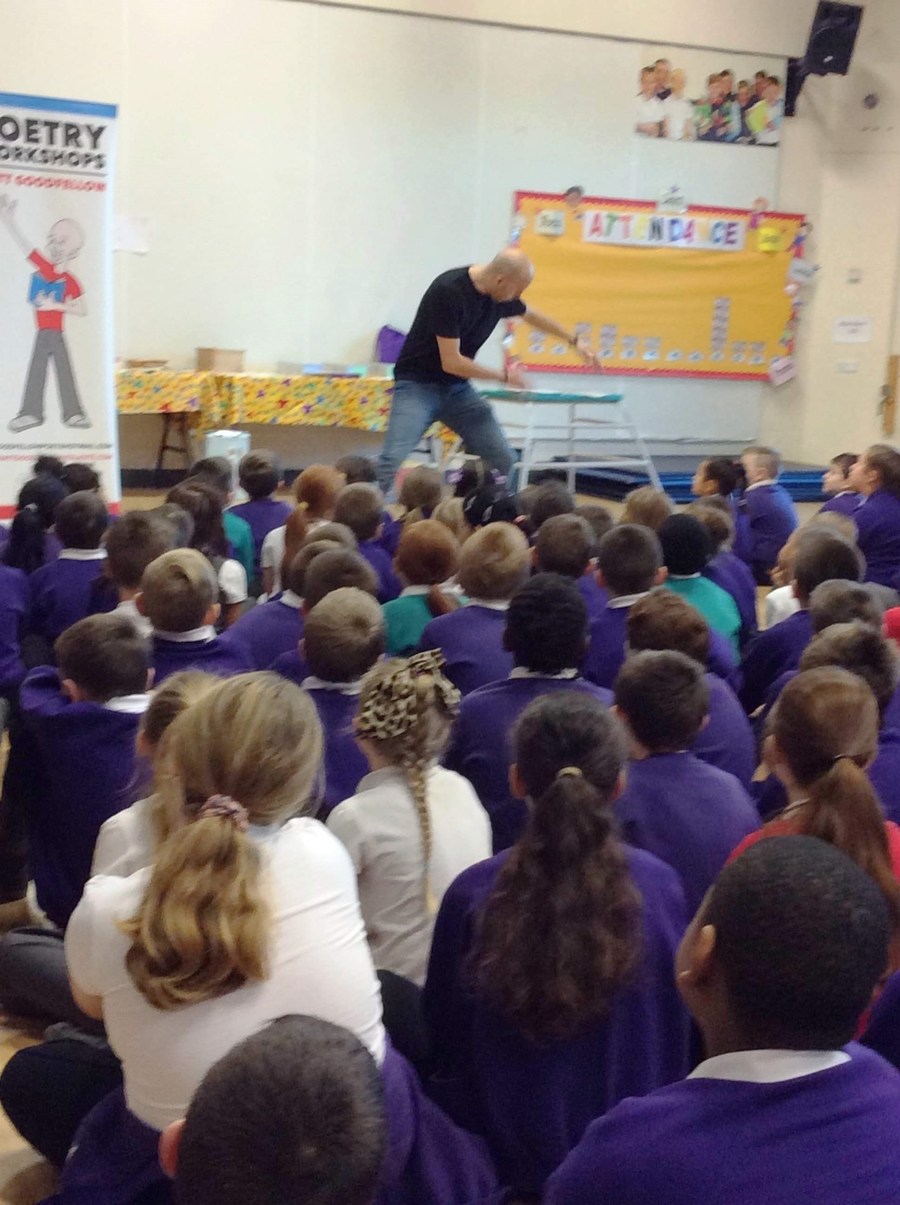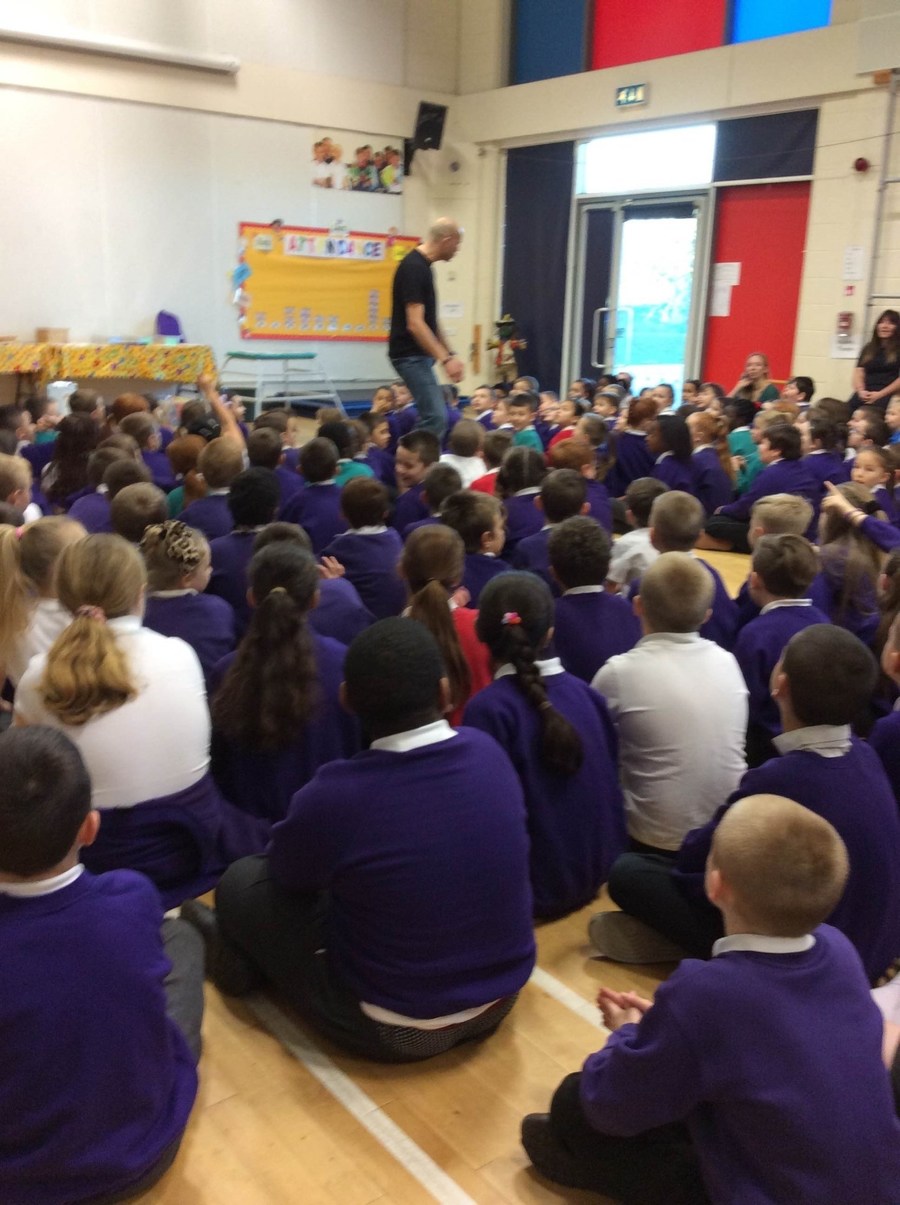 Black History Month
To celebrate Black History Month a group of children and parents took part in an African Mask making workshop at St Marys CofE Primary School in Moss Side. The children then worked together to research Black History and why we should celebrate this annual event. After this they planned their own assembly, delivering it at our school in front of all the children and some parents. Despite having little time to practice, they did an amazing job! See the photos and video below - they did a fabulous job!